World's most interactive spinner gives parties a new spin, offers help when making decisions, and allows users to simply relax
The world's most interactive fidget spinner has been launched today on Kickstarter, at < https://www.kickstarter.com/projects/1134582750/ichoxer-fidget-spinner-have-fun-get-guidance-and-socialize?ref=discovery&term=sovmacn >, which is enticing backers by being more than just a fidget spinner. The device spins in multiple directions, glows, allows the user to relax, helps the user to play games, and even turns a decision-making process into something simple and fun.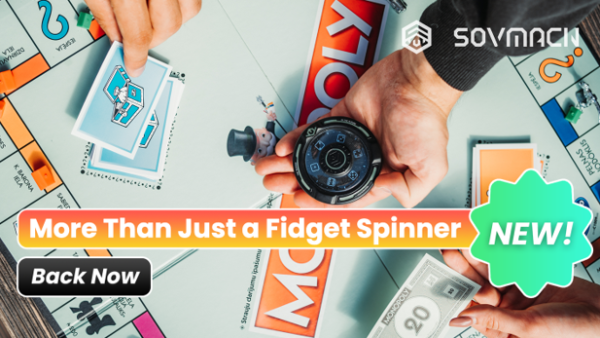 While conventional spinners only spin in one direction, users can spin ICHOXER in three ways and feel stress and anxiety going away. "You can even let your finger go with it, experiencing a use-anywhere instant relaxation experience that only such an interactive spinner can offer," said Leon of the ICHOXER campaign. As it spins, the device produces a special mechanical "da-da" sound that helps users relax and even meditate.
One of the innovative features of ICHOXER is that by combining the digital dial with the main dial and multiple options, the user can turn any light or complex decision-making process surprisingly quick and easy. From choosing what to eat from a menu, getting workout guidance, deciding what to do the next weekend, figuring out which drink to have during a party, or rolling the dice without having one, this special fidget spinner makes deciding anything a simple process. "In fact, ICHOXER comes with multiple blank strips for the dial that you can personalize," the crowdfunder detailed.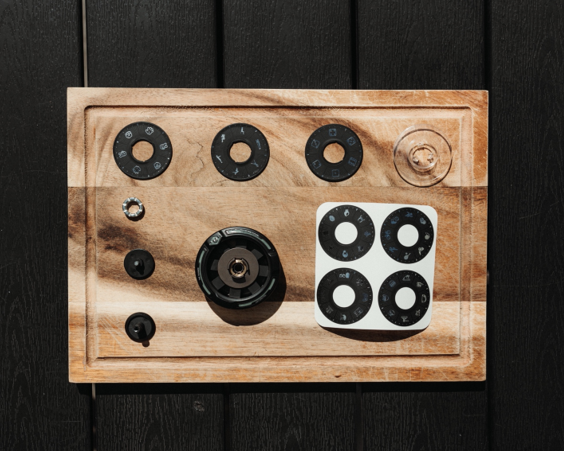 ICHOXER also has a fluorescent function. The box is equipped with fluorescent lights and it comes with a violet light to illuminate it, making the device glow. "It looks amazing, and it's a spectacular effect," Leon said about the relaxing effect of this special spinning glow. ICHOXER Fidget Spinner is safe for kids to play with it, and it is also made to be robust and resistant.
The ICHOXER Fidget Spinner campaign on Kickstarter at
is seeking to raise $3,000 to fund the large-scale production of the fidget, which will be offered early and for a special price to the backers who support the campaign.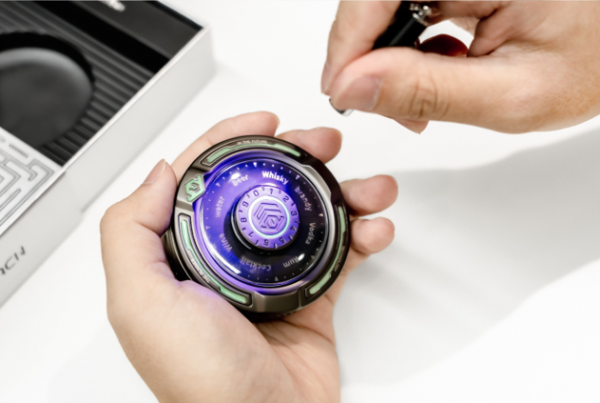 About Us
ICHOXER Fidget Spinner is developed by SOVMACN, a brand owned and operated by Shenzhen OVMAN Technology Co. Our company focuses on designing, developing, and producing cool and fun creative consumer products. We leverage 15 years of industrial design and product launching success stories, as well as well-established supply chain resources and experience. We want to create special gadgets that our customers can use to create content, share it on social media, and socialize.
For more information, please visit < https://www.kickstarter.com/projects/1134582750/ichoxer-fidget-spinner-have-fun-get-guidance-and-socialize?ref=discovery&term=sovmacn > or contact Leon, on [email protected]
Media Contact
Company Name: Ovmacn.Inc
Contact Person: Leo zhu
Email: Send Email
Phone: +86 13825262098
Country: United States
Website: https://www.kickstarter.com/projects/1134582750/ichoxer-fidget-spinner-have-fun-get-guidance-and-socialize?ref=c68a5u