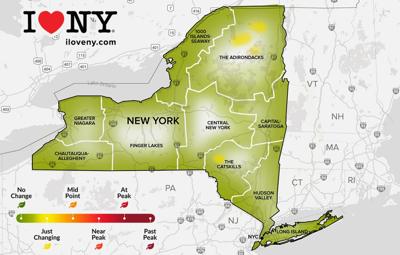 NEW YORK — Gov. Kathleen C. Hochul recently announced the start of New York state's 2022 fall foliage and travel season, highlighted by the return of I LOVE NY's Fall Foliage Reports and a new I LOVE NY broadcast and digital marketing campaign to showcase popular fall activities and attractions.
I LOVE NY is also collaborating with the state's network of heritage tourism destinations on this year's Path Through History Weekend, scheduled for Oct. 8 to 10, which will feature special events at the state's historic sites.
As an Amazon Associate I earn from qualifying purchases.
Johnson Newspapers 7.1