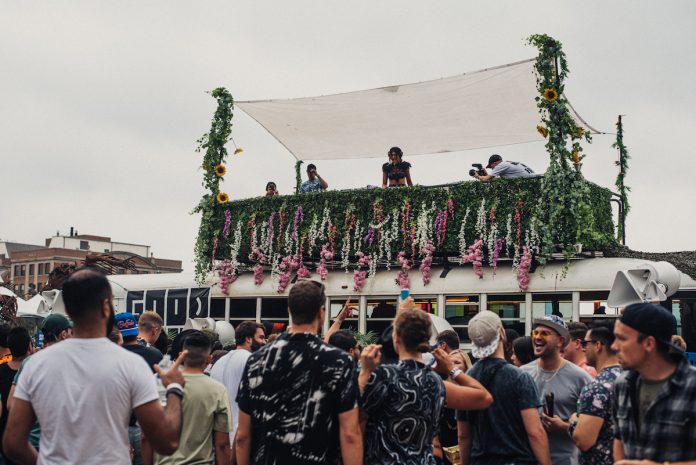 Chicago is chock-full of local artists who will take over the ARC Car at ARC Music Festival, so check out these five you shouldn't miss!
---
ARC Music Festival kicks off in less than a week at Union Park in Chicago, IL, and since it's held in the birthplace of house music, the best of the best are coming out to play! Naturally, Green Velvet and Gene Farris will be carrying the Chicago banner as the homegrown dance floor dominators of the international scene, but it's equally important that attendees keep their eyes and ears on the rising local stars that represent the heartbeat of the city.
You should definitely arrive early because artists like Azzecca, Kryptogram, Hiroko Yamamura, and Chip E. will be spreading their diverse beats from The Grid to Elrow, and all the way to Expansions, filling the atmosphere with the most uplifting music on the planet. And as you take in all the dazzling sights and sounds of the main stages, it's imperative that you make time throughout the weekend to stop by the ARC Car powered by The GoodBus. This full-length school bus was converted into a fully-functional mobile sound stage with a 10,000-watt speaker system and a mission to provide information on healthy living, loving, and being.
While not everyone performing on the ARC Car hails from Chicago, there is a bountiful batch of DJs and producers representing the place they call home. Artists like GoodSex (the creators of The GoodBus), Jaygee, ixto, Dustin Sheridan, and RiZkee are solid selections if you want to take your experience to the next level, while brilliant team-ups like Garrett Belschner b2b Mikey Hahn, Greg Corner b2b Patrixia, and Corduroy Xavier b2b Richie Olivio will have you seeing double while you shake it on down.
Ahead of the weekend, it's time to dig a bit deeper and get to know some must-see artists on the ARC Car. Check out the set times and other essential info, and read on for more insight on these fantastic DJs.
Five Must-See Artists on the ARC Car at ARC Music Festival 2022
---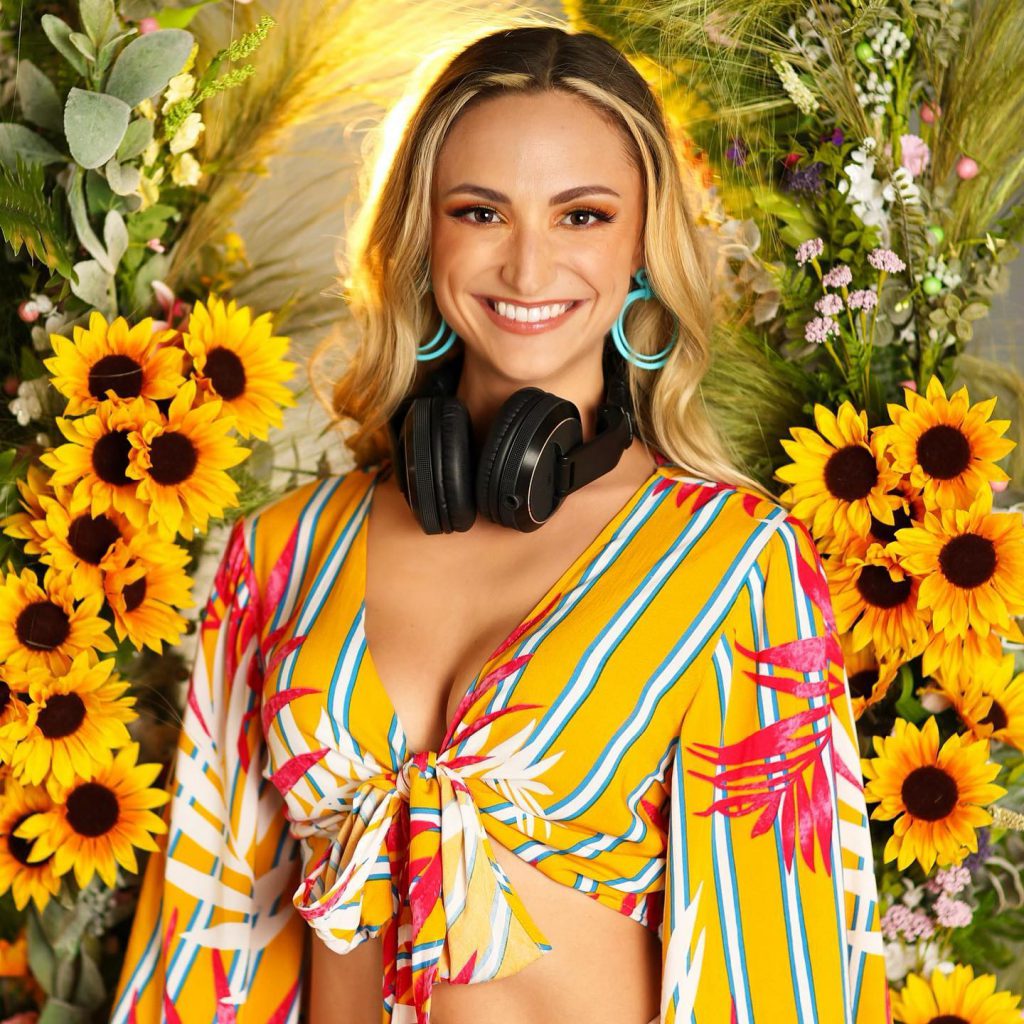 Girasole
Facebook | Instagram | SoundCloud
If you're in the mood for rich organic soundwaves, then get your butt over to see Girasole! Her name literally means sunflower, and by the time you're done dancing under the rays of the summer sun, your spirit will blossom, just like her moniker.
For Girasole, music has been running through her blood from a young age. She was even a national champion in competitive tap dance and classically trained in piano by age of ten. These days she is not only versed in multiple instruments but is a producer, DJ, and an absolutely lovely vocalist, and she has got ya covered when it comes to understanding how to use music as a transformative tool.
You can catch her representing her city of Chicago at some of the best clubs in town, including Soundbar and Spybar, while also spreading her sounds across the US in dance music epicenters like Brooklyn. Recently she just released her set from Beach Rituals, so give it a play below and make sure you head to the ARC Car on Friday at 4:50pm for an hour you won't soon forget!
---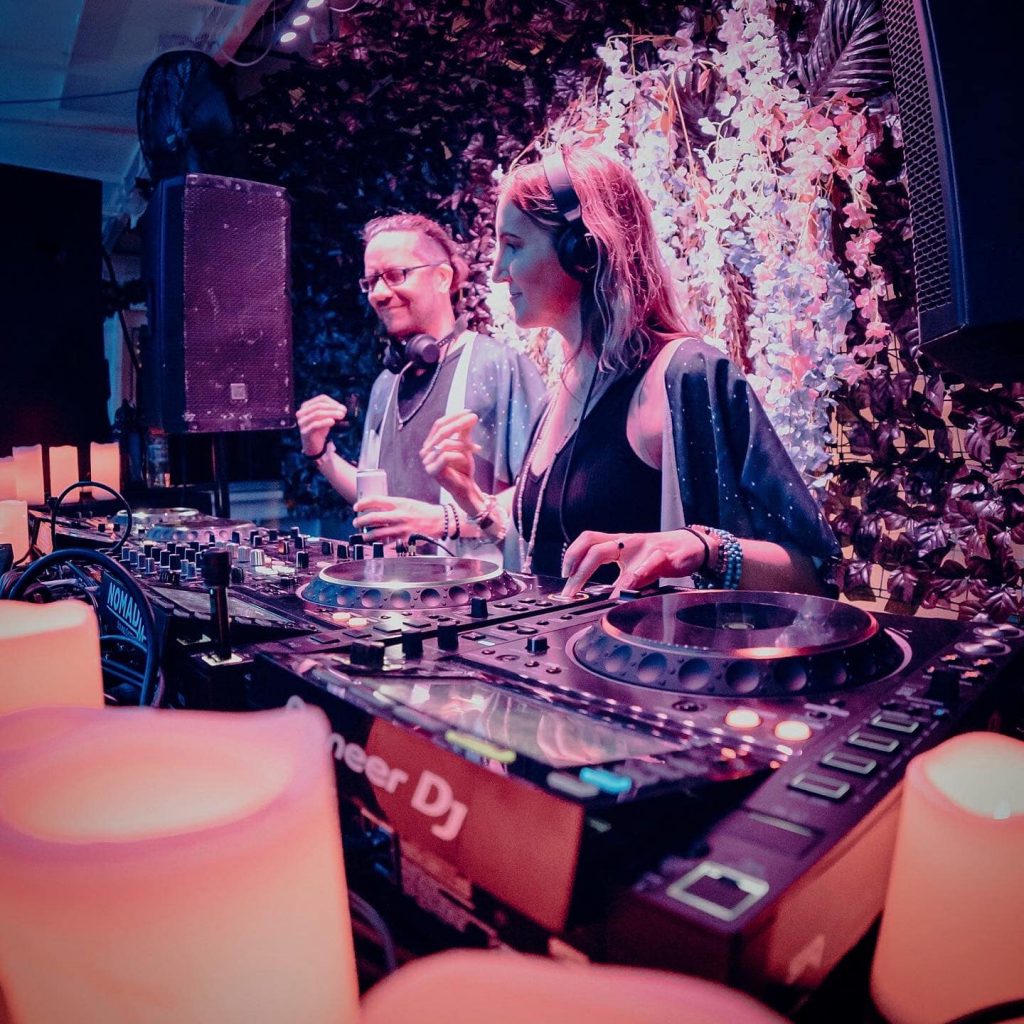 Portals & Parachutes
Facebook | Twitter | SoundCloud
Next up is an extra special duo for your listening pleasure! They go by Portals & Parachutes, and beyond serving up euphoric progressive melodies on the dancefloor, they are also self-proclaimed inter-dimensional space travelers. When their feet are planted on Earth, you can catch them from Chicago to Miami, keeping the atmosphere festive and sultry with every beat that booms through the speakers. And just last week, they transcended to the stars, opening for one of their biggest influences, Hernan Cattaneo.
These extraordinary beings are also no strangers to the studio, whipping up a fantastic dub of Sydney Blu's "To The Ground." The otherworldly dark energy will drop you into a subterranean realm as the chugging rhythm fuels a physical and emotional release. In addition to their performance at ARC on Friday at 6:30pm, later in the month, on September 24, you can catch them at the Days Like Nights label showcase with Eelke Kleijn, Simon Doty, and Chicago locals IXTO x Jeff Ozmits.
---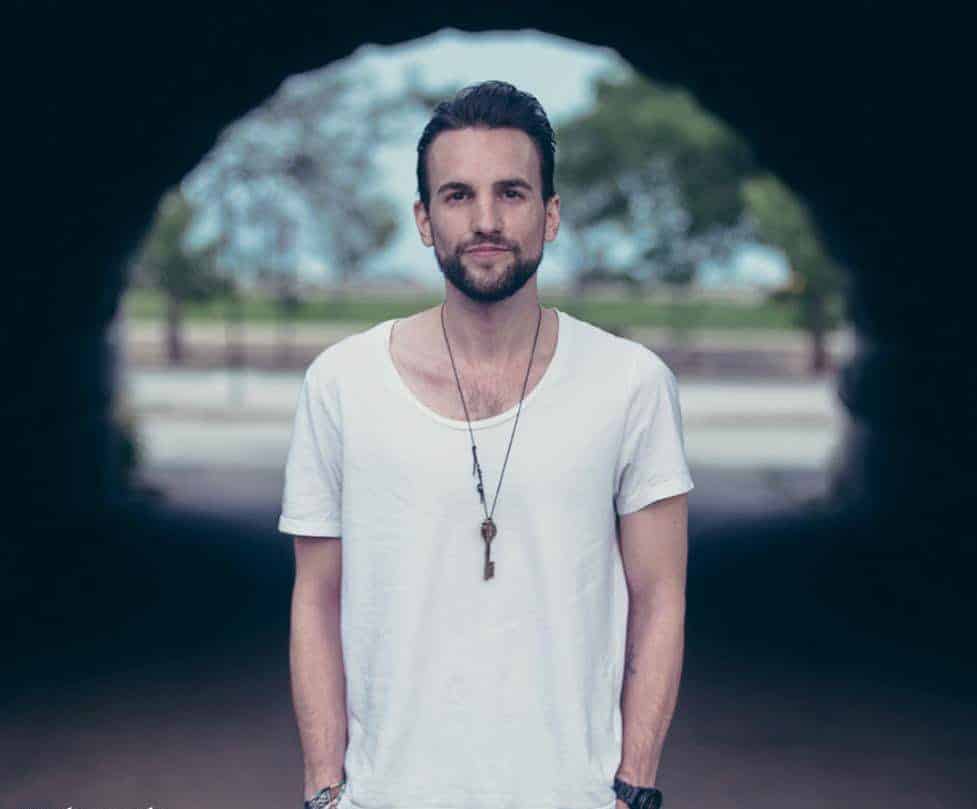 Inphinity
Facebook | Twitter | SoundCloud
If you've ever hung out at clubs like Spybar, RADIUS, Primary, or PRYSM, then chances are you've experienced the heat from Inphinity. And for ARC attendees coming from out of state who may not have had a run-in with this man's ferocious musical skills, you're in for a treat! He knows just what the crowd needs to keep the bodies moving, and he isn't afraid to take chances.
Inphinity's diverse sound pallet will take you everywhere on the house spectrum, leaving you a sweaty mess and begging for more! And when it comes to the studio side, you're gonna want to set your ears on his punchy remix of Hippie Sabotage's "Angels." It's trippy and deep in all the right ways. So, if you're ready to see one of the artists responsible for keeping Chicago nightlife on its toes, he's hitting the stage on Saturday at 6:20pm. Be there or be square!
---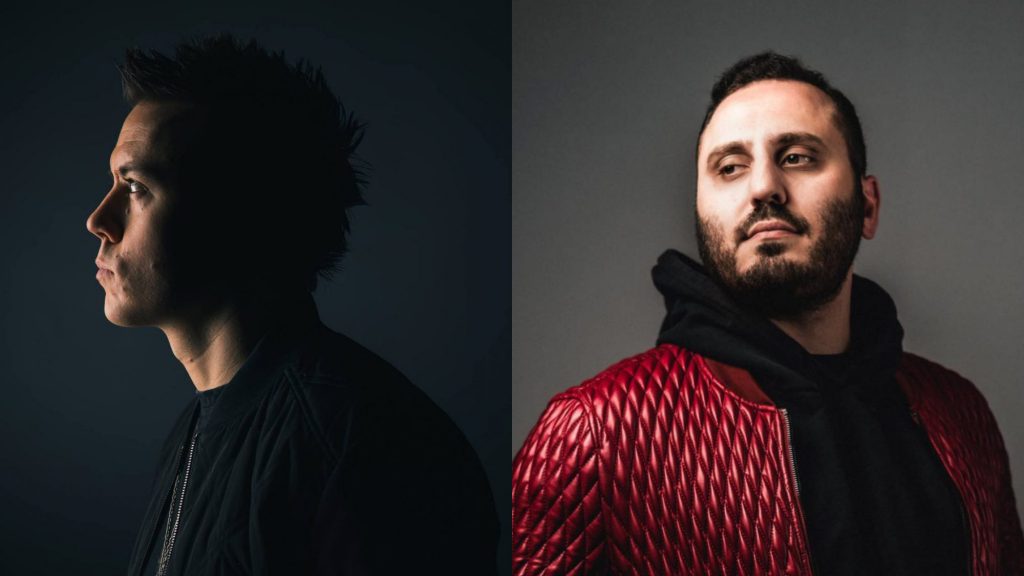 DangerWayne b2b Kice
DangerWayne: Facebook | Twitter | SoundCloud
KICE: Facebook | Twitter | SoundCloud
It's time we talk about one of many incredible back-to-backs that the ARC Car has lined up – DangerWayne and Kice. Separately, these two have made major waves throughout the local scene. When it comes to DangerWayne, his deeply embedded passion for music has allowed him to take party animals on the ride of their lives as direct support for industry leaders, including Tiesto, deadmau5, and Kaskade. He doesn't discriminate when it comes to genre and controls the energy of his audience with music loaded with quirky character, featuring surprises around every corner.
By his side will be Kice, an artist who fell in love with music at a young age while living in Amman, Jordan. While initially honing his beatboxing skills, he officially started his DJ career back in 2007, with his first major set at Bon V Chicago. From then on, he kept his foot on the gas, holding an eight-year residency at Sound-Bar as well as founding artist management and music consulting agency Treblemonsters. As a member of Treble Squad alongside Violin Girl (Violin) & MGabriel (Saxophone), he has performed at some of the best events in the country, including Burning Man, Northern Nights, and Spring Awakening.
So what do you get when you take two immensely talented individuals and throw them together for a set? You get an experience that will make the rest of the world fade away as your body moves like a moth to a flame among the electrifying soundwaves. These guys are on Sunday at 5:30pm – so stretch those legs, chug some water, and get ready to turn up for the final night of ARC!
---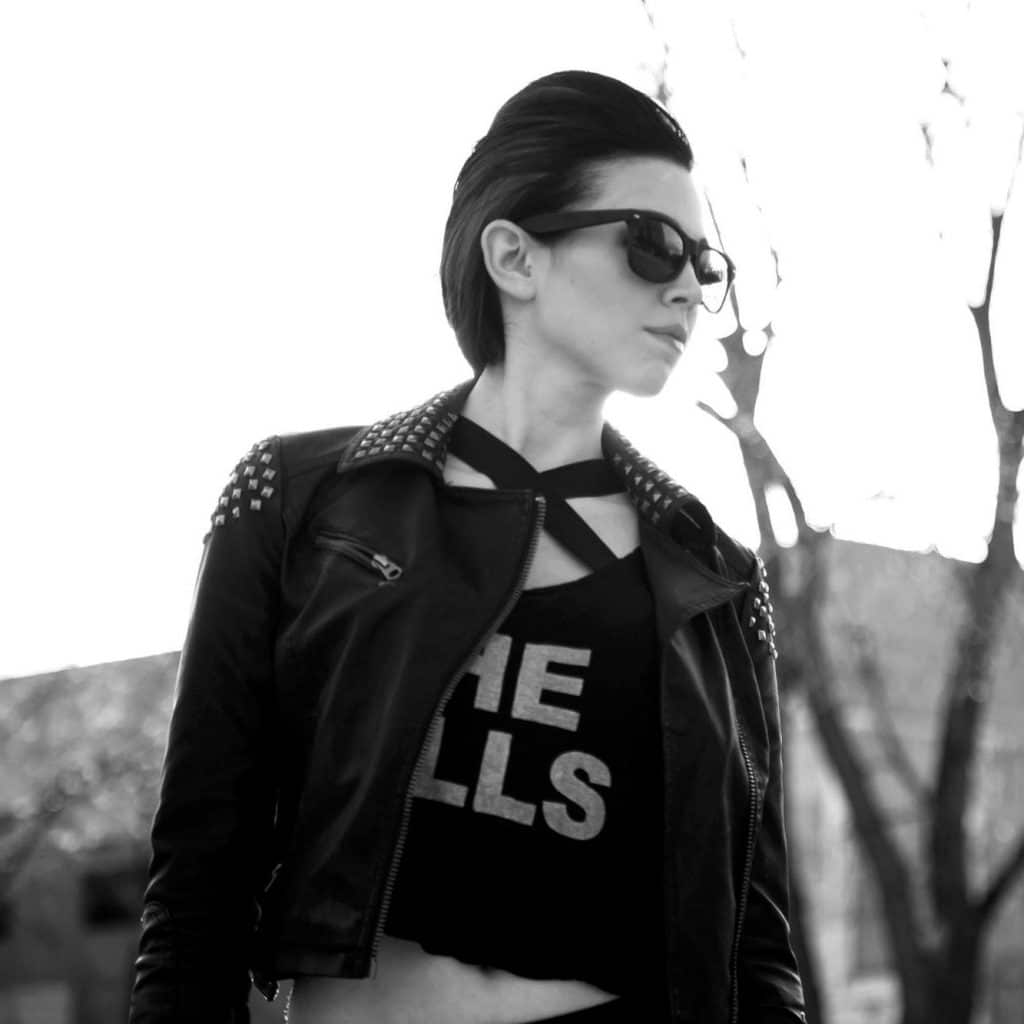 Dani Deahl
Facebook | Twitter | SoundCloud
We can't talk about the stupendous final day of ARC Music Festival without showing some love to the one and only Dani Deahl. She takes to the stage on Sunday at 7:20pm, just as the sun begins to set and the party gets dialed up a few notches. Dani Deahl is an absolutely indispensable part of the music community, stretching her prowess as a DJ, producer, public speaker, and music journalist/editor while bonding music and technology for The Verge, serving up The Future of Music on YouTube, and working as Governor for the Recording Academy.
With such an incredible resume and releases on highly respected labels like Dim Mak, Monstercat, Flamingo, Cr2, and Armada, you can expect Dani to leave her heart on the stage. One of her specialties that she's developed throughout her years in the studio is the delightful combination of trap and house, with a splattering of big room and electro to top it all off. If you look at her most recent mixes for inspiration, Dani loves to keep her fans guessing with a vast array of musical flavors that fit the specific mood for the party.
So, the question is, what will she send through the speakers this weekend? Well, you simply gotta be there to find out! The ARC Car is certainly gearing up to be a hot spot for a true dose of Chicago, and every artist on the lineup would love for you to come by and stay for the fun. See you on the dancefloor!
---
Follow ARC Music Festival on Social Media: